the world, one saranovela at a time
A new, ongoing travel series featuring illustrated adventures from my favorite spots around the world.
Follow me on Instagram to see #SaranovelaTravels as soon as new work is posted.
Today on #SaranovelaTravels, we remember the many, many summers I spent in Boracay, one of the most famous islands in my beautiful Philippines. Here the sand is so soft and powdery that it is almost unreal. Every sunset is an event, and the entire island stops for one brief moment, daily.
Boracay will be closing soon for some much needed environmental rehab. The Philippine government is currently in urgent brainstorm mode, determined to give the island its much needed TLC, while properly managing the severe economic impact this (albeit temporary) closure will bring to the livelihood of the island's residents. Stand by for updates. Love, light and prayers to you, my Philippines.
Today we remember the day my brother and I chanced upon a wedding parade in New Orleans. There was the happy bride and groom, the brass band, the police escort, the wedding guests getting their groove on with beads, hankies, champagne and NOLA's legendary Hurricane drinks in their cups. The parade made its way through the French Quarter, inviting tourists and onlookers to join in the merrymaking—and a great many did. Definitely my kind of wedding.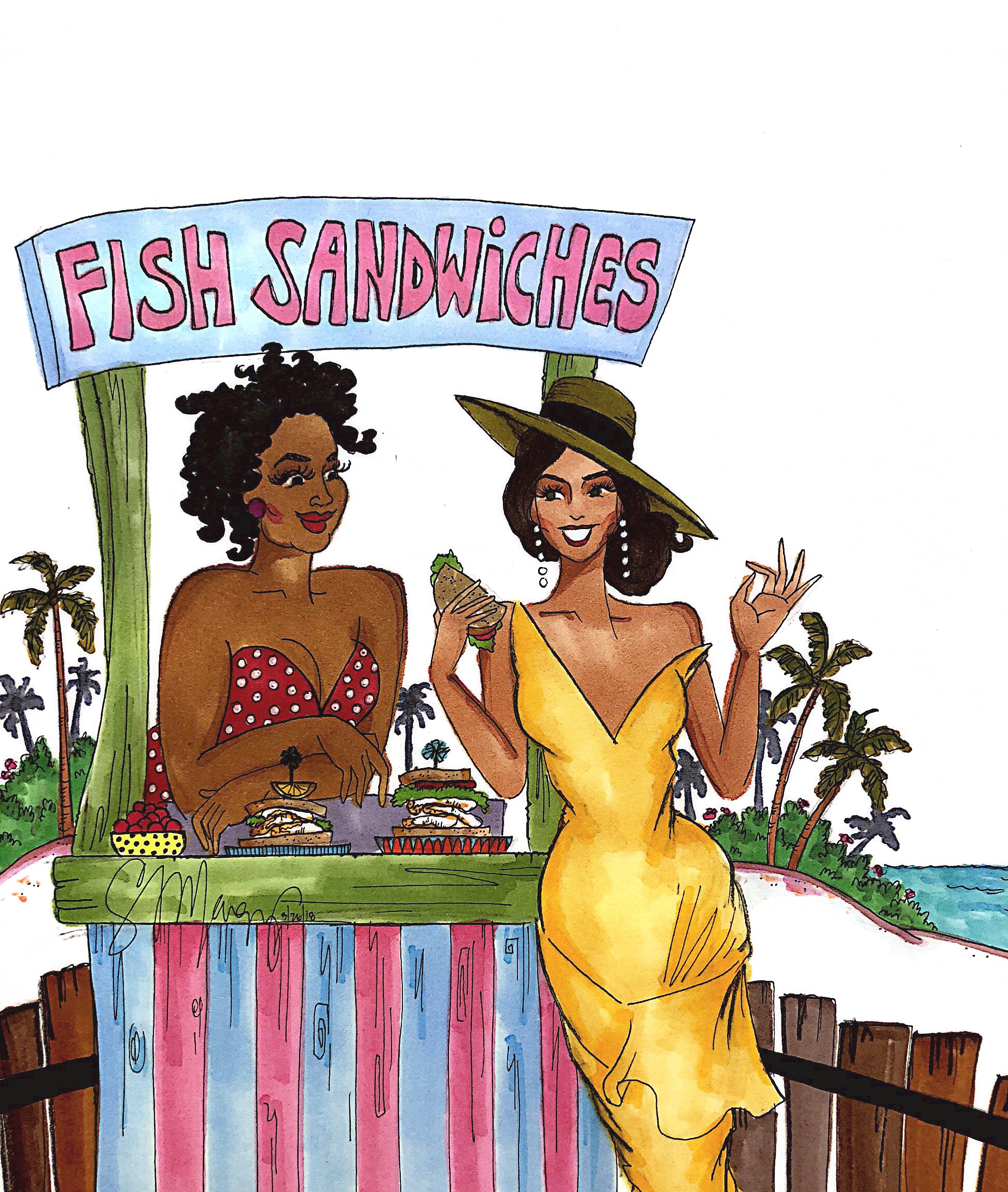 Today we remember the day I got a fish sandwich out in Bermuda, where many years ago, my dear friend Krista and I had fled to mend our broken hearts. In what was most likely a plan to eat our feelings, we drove up to a little seaside shack to get the much-beloved Bermudian treat: deep-fried fish fillets on raisin bread, served with tartar sauce.
Once we had placed our order, we were told to come back in 45 minutes. Confused, we asked why on earth it would take that long. "We're going out back to catch the fish," was the response. Rest assured it was worth the wait.
moriones festival, marinduque
Today we are at the Moriones Festival in Marinduque, an island in the Philippines very, very dear to my heart. For the final week of Lent, Marinduqueños dress up as Roman centurions on the hunt for Longhinus, the half-blind soldier who pierced Jesus' side with his spear. Legend has it that when Jesus' blood fell into Longhinus' eyes, his sight returned. From that moment on, he became a believer, which in turn pissed off his fellow Roman soldiers.
For the full length of Holy Week, you see colorfully costumed centurions with their glaring masks, wandering around the streets, not just looking for Longhinus but chilling at the local bars, riding trycicles, and buying Cokes from the neighborhood sari-sari stores.
Heroine's outfit inspired by Simon Porte Jacquemus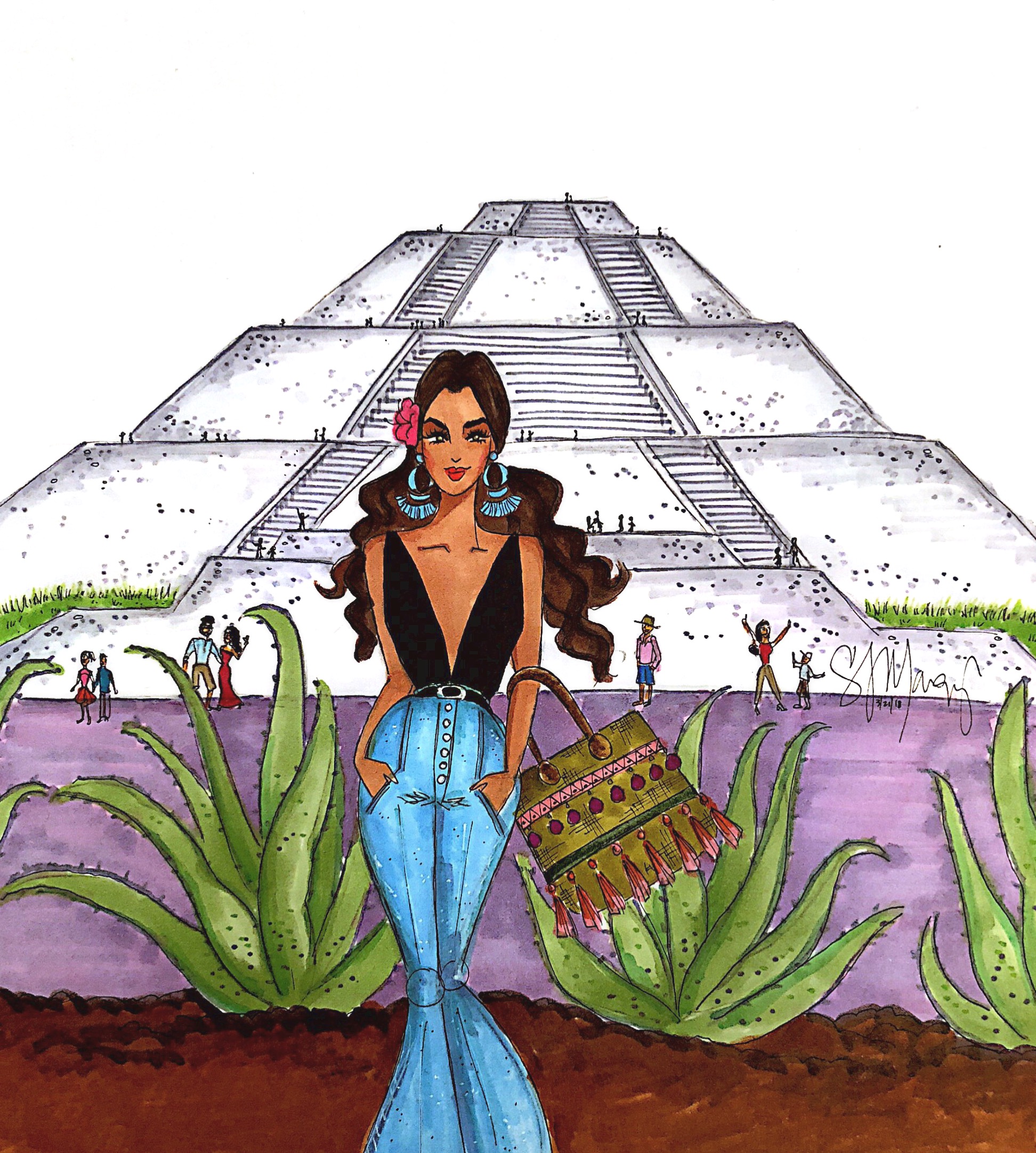 Today we remember my first trip to Mexico, particularly the afternoon that I went to Teotihuacan and climbed to the top of the Pirámide del Sol (well, at least as far up as the Mexican government would allow me to go). It is said that on that peak, the poor soul chosen as a human sacrifice would have his abdomen split and his heart torn out. From this same peak, you see the expanse of the ruins, the Calzada de los Muertos, the Pirámide de la Luna. For me, Teotihuacan is grander and more majestic than its sister Chichen Itza, and has a rather haunting quality that to this day I still can't get out of my head.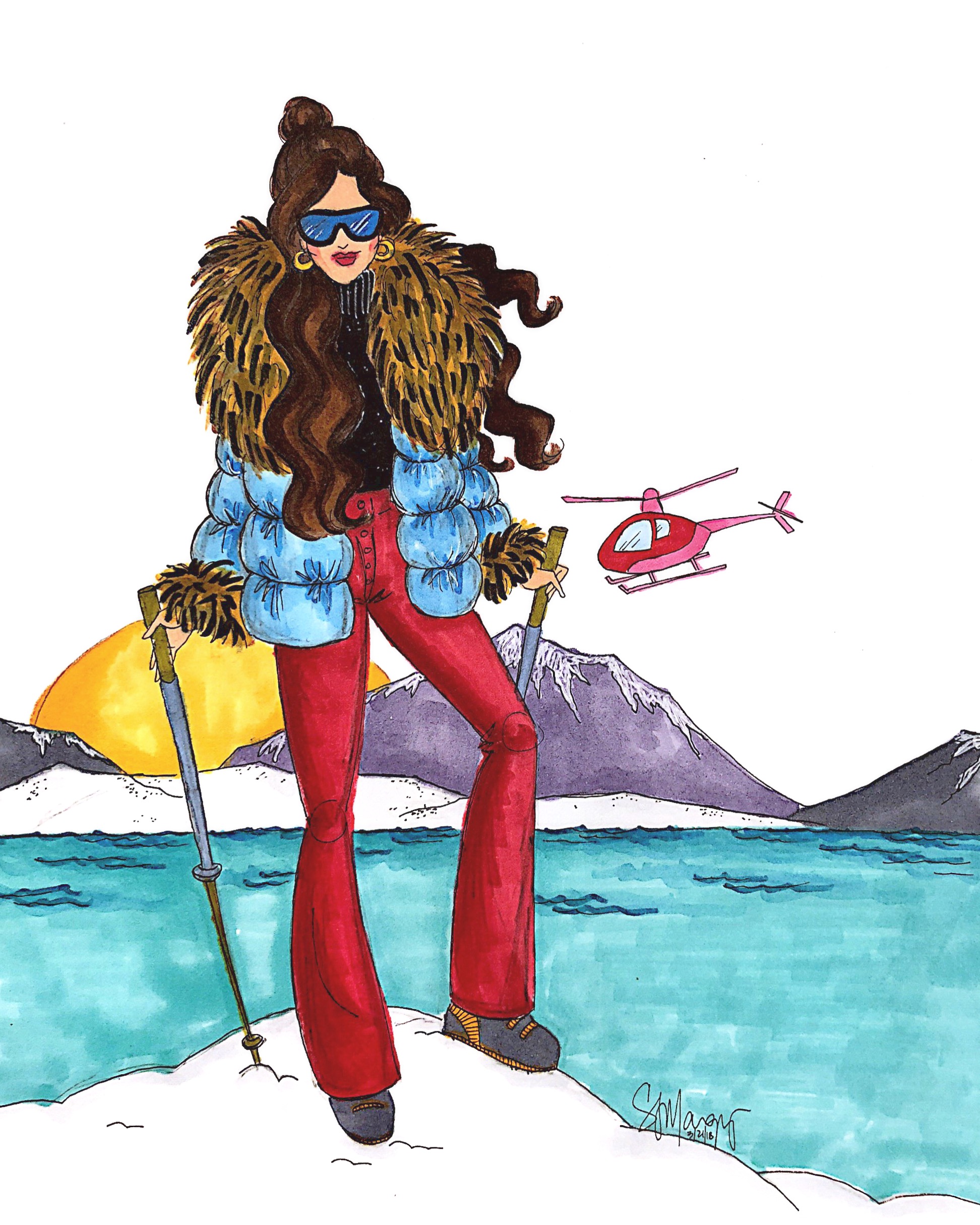 Today we start with this hike up the Meade Glacier in Alaska. This glacier is the most glorious specimen of nature, located miles and miles from civilization, and accessible only by helicopter. Now, once that chopper drops you off and flies away, you think that if it never comes back, you'll have to figure out how to rub two sticks together to make a fire, and wonder if you can survive on pure glacier water and wild salmon. But I suppose there are worse diets.
Each piece is created by hand, using a combination of watercolor markers, colored pencils, and various pens. All designs are original, unless otherwise stated.
For custom portraits, commissions and collaborations, contact me at sara@saranovela.com.
Follow me on Instagram: @saranovela